1
Incl. shipping
Few in stock
2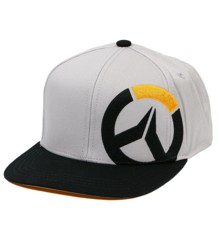 Product has been ordered from our manufacturer but we have not yet received an estimated arrival date.
3
You reached the end of the list
Go to top
Tilt your hat
Maybe you can argue about whether it is trendy to have your hat tilted, but there are many options. One thing is certain, a cap can be your best friend, at least for those who often have problems with a "bad hair day" or a "lazy hair day". But luckily, caps are not only used for camouflaging a bad hair day, but it is also an amazing accessory to create an elegant, casual or sporty look.
Sporty caps
Before, caps were a practical accessory in sports like baseball, tennis and golf, for the bright sun that is in the way for different athletes. But in God's own land, USA, caps are also a popular way to show your affinity to the different teams in NBA, NFL or MBL. This way you can honor your sports hero without compromising fashion. So at Coolshop, we have caps for any fan – from e-sports giants Astralis, to baseball's New York Yankees. You will also find sporty caps from great sports brands like Nike, Under Armour and Adidas, which you can use for your practice or to create a sportier everyday look.
Coolshop has hats for everyone
Yes, you read that right. No matter which event you need to participate in, we have caps and hats that fit it. Maybe you are so lucky to go hunting, and so we also have a big selection of camo caps that blend into the nature amazingly and fit for hunting. If you like caps with a more humoristic twist, you can explore caps from Caylor and Sons. Here you can find, for example, caps with bears that do a popular "dab". But it should be mentioned that fashion is just a phenomenon that is in constant development and it unpredictably moves in new directions. But with our big selection, you will be sure that you can always find cheap but fashionable caps in high quality. Buy your caps at Coolshop today.